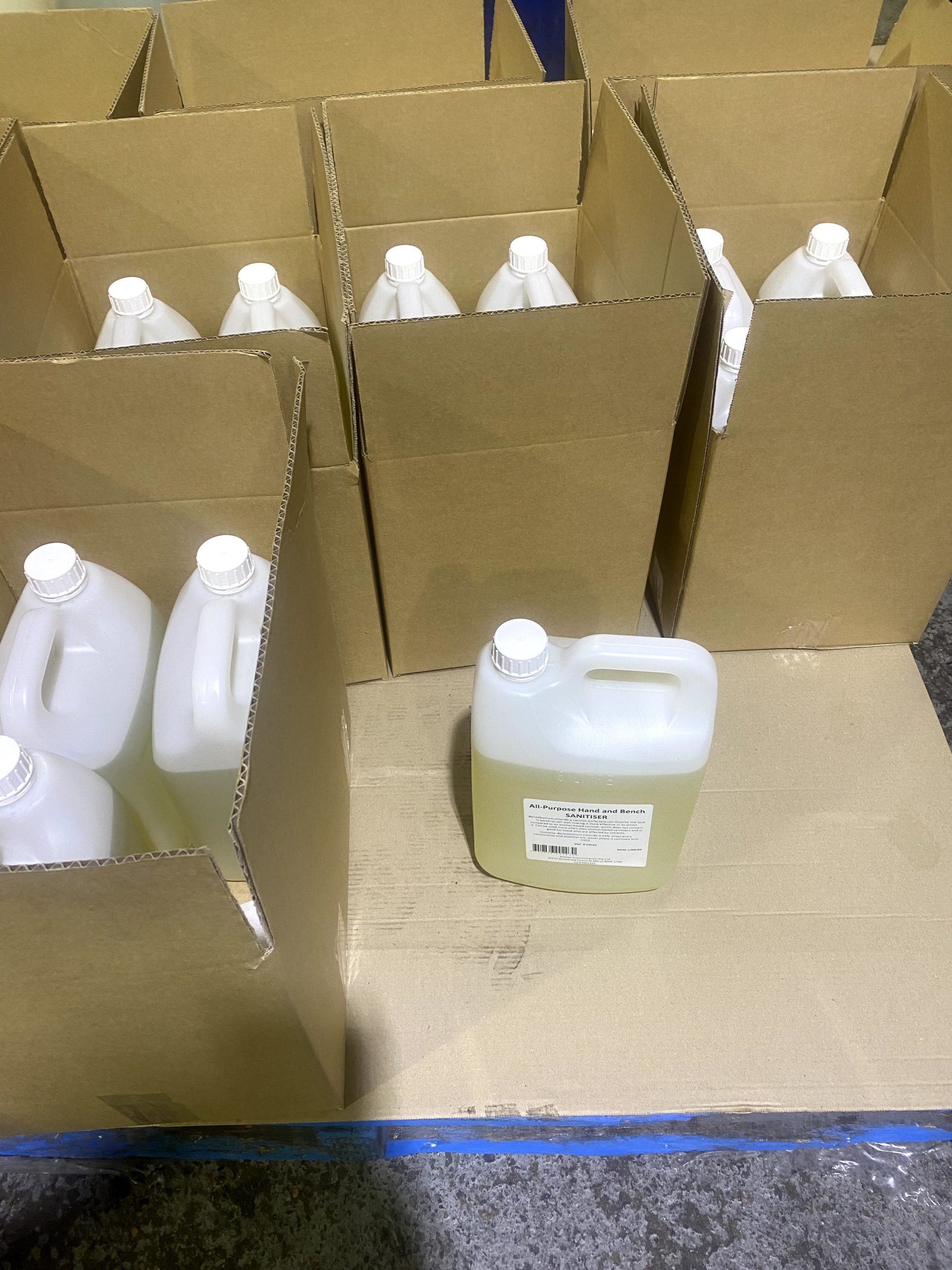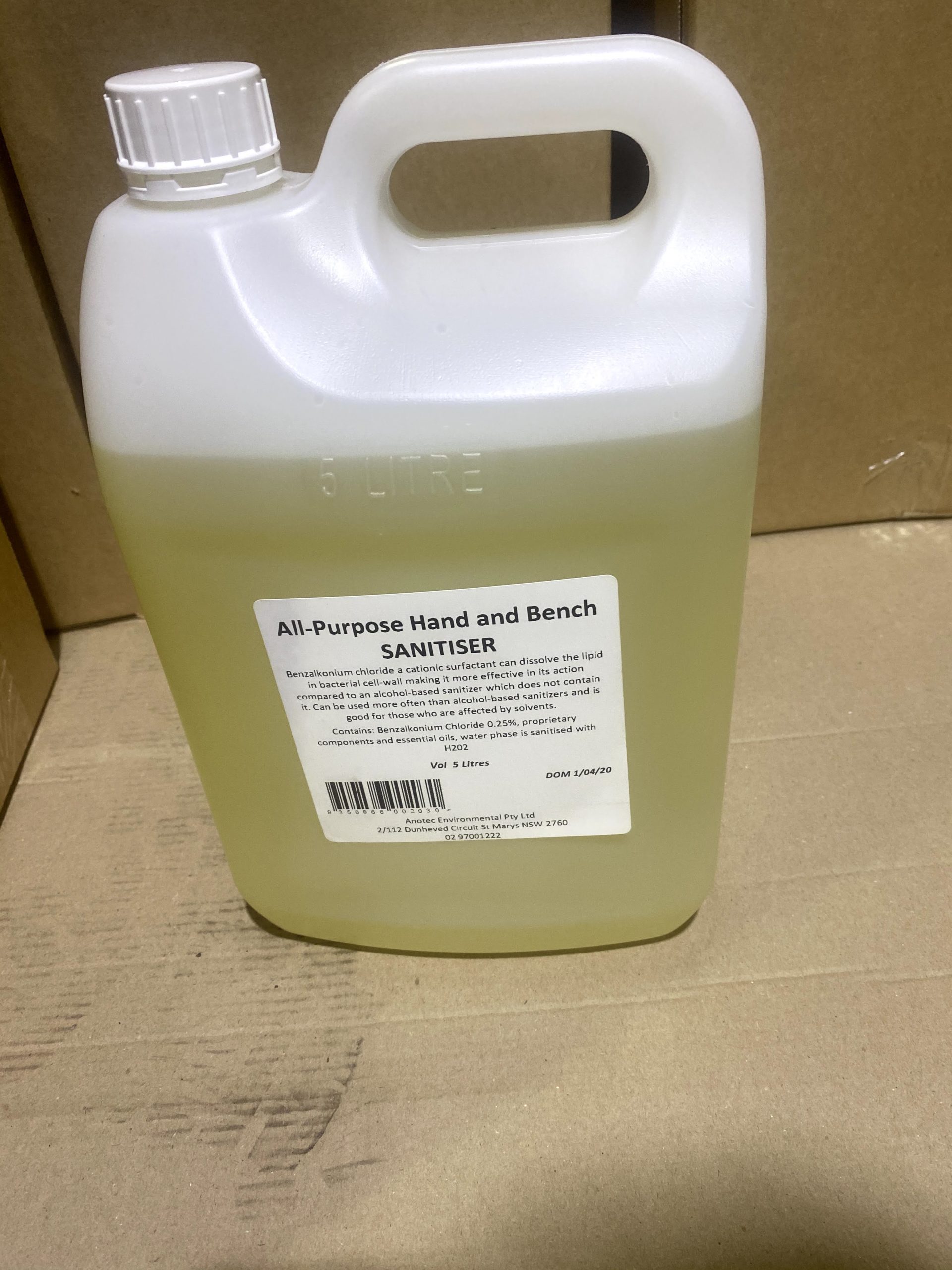 Lab Notes :// Summary points for development of product QHB
Those who are sensitive to harsh solvents
Children and elderly friendly
Those allergic to ethanol
Can be used many times a day, ethanol overuse is not a good idea.
Is a liquid , can be used on all surfaces and door knobs , rails
elevator buttons.
handy 5 litre size to share around
Available online 25 October 2019
Highlights
•A benzalkonium hand sanitizer significantly reduced S. aureusversus an ethanol sanitizer.

•The effectiveness of the benzalkonium chloride may be due to its skin persistence.
other References ://
1
SW Bondurant, C Duly, JW Harbell
Demonstrating the persistent antibacterial efficacy of a hand
sanitizer containing benzalkonium chloride on human skin at 1, 2, and
4 hours after application
Am J Infect Control, 47 (2019), pp. 928-932
2
AP Kourtis, K Hatfield, J Baggs, Y Mu, I See, E Epson, et al.Vital
signs: epidemiology and recent trends in methicillin-resistant and in
methicillin-susceptible Staphylococcus aureus bloodstream
infections–United States
MMWR Morb Mortal Wkly Rep, 68 (2019), pp. 214-219
3
H-J Seo, K-Y Sohng, SO Chang, SK Chaung, JS Won, M-J ChoiInterventions
to improve hand hygiene compliance in emergency departments: a
systematic review
J Hosp Infect, 102 (2019), pp. 394-406
4
Centers for Disease Control and Prevention. Healthcare providers.
Clean hands count for healthcare providers. Available from:
https://www.cdc.gov/handhygiene/providers/index.html.
5
Boyce JM, Pittet D. Guideline for hand hygiene in health-care
settings. Recommendations of the healthcare infection control
practices advisory committee and the HICPAC/SHEA/APIC/IDSA hand
hygiene task force. Available from:
https://www.cdc.gov/mmwr/preview/mmwrhtml/rr5116a1.htm.
6
G McDonnel, AD RussellAntiseptics and disinfectants: activity, action,
and resistance [published correction appears in Clin Microbiol Rev
2001 Jan; 14(1):227]
Clin Microbiol Rev, 12 (1999), pp. 147-179
7
SJ Pidot, W Gao, AH Buultjens, IR Monk, R Guerillot, GP Cater, et
al.Increasing tolerance of hospital Enterococcus faecium to hand wash
alcohols
Sci Transl Med, 10 (2018), p. eaar6115
8
JT Holah, JH Taylor, DJ Dawson, KE HallBiocide use in the food
industry and the disinfectant resistance of persistent strains of
Listeria monocytogenes and Escherichia coli
J Appl Microbiol, 92 (Suppl) (2002), pp. 111-136
9
M Kim, MR Weigand, S Og, JK Hiatt, R Krishnan, U Tezel, et al.Widely
used benzalkonium chloride disinfectants can promote antibiotic
resistance
Appl Environ Microbiol, 84 (2018), pp. e01202-e01218
10
VG Kastbjerg, L GramIndustrial disinfectants do not select for
resistance in Listeria monocytogenes following long term exposure
Int J Food Microbiol, 160 (2012), pp. 11-25
11
G-X He, M Landry, H Chen, C Thorpe, D Walsh, M Varela, et al.Detection
of benzalkonium chloride resistance in community environmental
isolates of staphylococci
J Med Microbiol, 63 (2014), pp. 735-741
12
WHO guidelines on hand hygiene in health care: first global patient
safety challenge clean care is safer care. Geneva: World Health
Organization; 2009, p. 14. Skin reactions related to hand hygiene.
Available from: https://www.ncbi.nlm.nih.gov/books/NBK144008/.
13
R Greenway, K Ormandy, C Fellows, T HollowoodImpact of hand sanitizer
format (gel/foam/liquid) and dose amount on its sensory properties and
acceptability for improving hand hygiene compliance
J Hosp Infect, 100 (2018), pp. 195-201
14
Centers for Disease Control and Prevention. Ammonium,
alkyldimethylbenzyl-, chloride. National Institute for Occupational
Safety and Health. Registry of toxic effects of chemical substances.
Available from: https://www.cdc.gov/niosh-rtecs/bo3010b0.html.
15
American Association of Poison Control Centers. "Hand
Sanitizer."Available from: https://aapcc.org/track/hand-sanitizer.
16
Upstate New York Poison Center. Hand sanitizing gels: a poisoning
risk for children. Available
from:http://www.upstate.edu/poison/pdf/community/pp_info_sheets/websht_hand-sanitizers.pdf.
17
D Pittet, S Dharan, S Toureneau, V Sauvan, T PernegerBacterial
contamination of the hands of hospital staff during routine patient
care
Arch Internal Med, 159 (1999), pp. 821-826
ALSO.
Persistence of coronaviruses on inanimate surfaces and their inactivation with biocidal agents
| | | | | | | |
| --- | --- | --- | --- | --- | --- | --- |
| Benzalkoniumchloride | 0.04% | HCoV | Strain 229E | 20 μl / stainless steel | 5% serum | 1 min |
Epidemiol Infect, 102 (1989), pp. 493-505